come spoil me!

My name is
Jenny

I live in
Arizona

I am and irish
and italain.

I have the gift
to gab lol


I love talking to
hot guys on the
phone about my
secert dreams
and desires...ask
yourself a question...


Do you wanna
play with a hot and horny cum craving redheaded nympho?

Im always horny and ready to play with my wet pussy while you play with your hard
I wanna talk to you and tell you all my naughty lil secerts.

My pussy gets so wet just thinking about a guy playing with his hard cock the thought of a hard cock shoved it every hole gets me so hot!

I love it deep in my pussy, ass and mouth mmm the taste of cum is so yummy.

I love to swallow it makes me so wet and hot.

Cum play with me on the phone.

Have your cock throbbing and ready I will be naked and playing with my wet shaved pussy.

If you wanna hear more give me a call!


Always remember Im always worth your time!






Numerous Fetishes


kinky and vanilla


Roll play


good girl


bad girl


spankings -love them


Teasing Torture


phone domination


money slavery


financial domination



Submission..you wanna be my slave? I dont do the sub thing you would be in my control! It would probley be a cold day in hell before a man can ever control me lol!


dark fantasy roll play..vampire roll play anyone?


my no no list..things I will not talk about:


Types of calls I will Not do Dont ask
under age NO!


anything to do with animals NO


Scat NO


Water sports NO?






HERE'S A FEW OF MY RULES....THAN THE FUN STARTS!!
FOLLOW MY RULES AND WE ARE ALL HAPPY!!

THINGS YOU NEVER ASK ME!!
I am a pay2play girl !! never ask so how about a freebie..NO NO AND NO!!
Always remember I am in control not you!
AGE(none of your business!) SEX(if you cant figure that out by now you are the lamest jackass on this planet and not worth my time!! LOCATION(duh I said where I am from already read!!)
Those are the lamest questions dont bother asking all my info is in my site if i want you to know anything else I will tell you!

I will NOT cyber with you and I will NOT watch your winky cam..
If you want to make an appointment with me just drop me a line.
No excuses boys I dont want to see your lil weenie no matter how big you think it is..
If you want a dom cam session I only do them by appointment only, you will have to get ahold of me to tell me if you want to do a session..cam sessions will cost you more for me to watch you do everything I tell you! I only watch cams for training slaves only!!Always by appointment only!!
You will serve my needs and maybe you will be able to cum!


Please your Mistress !! Would you like to show me how much you care? How bad you want me? You can send me cash gifts buy pushing my spoil me buttens! Show me how much you want me to be happy ..If Im happy your happy..show me how bad you want me NOW!
new offer boys... all of my callers will now will be able to get access to my free photo gallery full of hot sexy pics!
callers that are only 1 min wankers get nothing your call must last at least 10 mins to get access to my photos :)
more offers and rewards for my callers and money slaves that click my spoil me buttons coming soon!



Thursday, August 25, 2005
HOT EROTIC STORIES
Wanna hear a hot erotic story? I wrote a few erotic stories. Here are some sam
ples of my stories I have for sale. Or you can call me and I will read you a bedtime story. My stories are hot and steamy and are sure to get a rise out of you. So kick back get comfy and get ready to hear my dreams and hot dreams come to life in a story!
SEXY DREAM
I just had the hottest dream.
I was in a club dancing and having some drinks, when a sexy
guy starts dancing with me..he didnt even bother asking he
just started to dance and grind his hot body against mine. I
can see he was getting excited he had very tight jeans on.
His hands started to move up my body towards my ass and
almost under my skirt.If he went any higher the whole club would have seen my
already wet thong. We kept dancing or grinding intil the
music ended and we went to the bar and met a few of his
friends 2 other really hot guys. The blonde had tight
leather pants on and a black tank top very sexy. the other
guy is brunnete just like the guy I was dancing with both
dressed in jeans and a T.We drank and talked a bit when the guys asked if i wanted
to go party The dream seemed to skip a beat cause we were
now at some kind of house or apt. music was playing and I
was served more drinks. One of the guys came over and
started to kiss me and grind and rub all over my body the
other 2 sat and watched for a bit than they started to
touch my body and started to take off their shirts and un
butten their pants. They stopped touching me and told me
to take off my clothes that they wanted to wacth me
remove my clothes.
buy now and hear the rest..or call me and I will read it to you!
Hot and sexy dream
I was so horny last nite when I finally fell asleep under the
fan and laying there naked trying to stay cool in the heat.
my cooler doesnt seem to be working very well I may have to
call the guy to come and fix it he really likes being up in my
apt. fixing things lol maybe Ill tease him a bit I will let you
know (wink wink)Well BACK TO MY DREAM...I feel
asleep thinking of a really hot girl I had the hots for when I used to dance and how I would love to touch her hot body all over this got me so excited the thought of her being next to
me made me so wet she had the sexist green eyes and olive
skin and dark long hair We started kissing and feeling all over eachother her skin
felt so warm against mine I was getting so wet touching her
soft body. I was getting wetter and wetter by the second.
CANDY STIPPER
he unbuttened the top of my outfit and put his hands in my top
and rubbed my tits he undid my bra that hooked in the
front he pulled my towards him and licked my nipples as one
hand squeezed my breats the other hand found its way to
my very wet panties his pulled my panties aside with his
fingers and his finger was now inside my wet pussy.I started
to moan lowly He finger fucked my harder and faster I felt
myself building up to cum all over his fingers we were both
breathing pretty fast now and his cock was so hard and
looking so good I bent over and found a way to put his cock
in my mouth while may ass way in the air and close enough
for him to pull my panties down and finger me hard and
fast. I sucked him hard and fast he tastes so good.
Are you worked up yet? Writting these stories makes me hot so I would love for you to come play with me on the phone..I will read you the story or you can buy the rest of the story and get all worked up and than come and play with me(wink) I have alot more stories I wrote! Click my buy me buttens and check them out!
Mr Fix~it
a hot story about the fix it guy fixing my plumbing lol
these materials and stories are the sole property of
©Erotic Redhead and not to be copied or reproduced
without the express permission of the owner
Monday, August 22, 2005
MY BANNERS AND BUTTENS AND BANNER EXCHANGE!


Live Phone Sex
Get Free Minutes
just for joining!!
Visit the April Lyn's ring at Bomis
Heres a few of my banners and buttens feel free to take one and link my site on yours.
some of the
HOTTEST
ladies on FLIRT !

Get
3 Free Minutes
$1.99 FOR THE FIRST 10 MINUTES with one of these hot ladies
on
NITEFLIRT
just for for signing up!!<>
some of the hottest girls on flirt!!
come play with us!!

niteflirt girls gone wild
Come join the hot ladies on niteflirt!
check out these sexy hot girls of niteflirt that have been too kind to do a banner exchange with me :)


girls of flirt.... would you like to join my group on flirt? join now and I will add your butten or banner to my blog page!!would you like to do a butten or banner exchange with me?




I have been doing some updates and noticed some of the people I did banner exchanges with removed my banner from their site...thats not far if I take the time to promote your site here please do the same and take one of my banners and link back to me here thanks!




Thursday, August 18, 2005
erotic redhead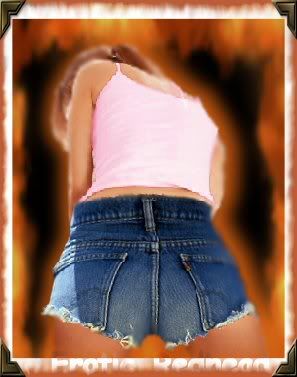 All those hot sexy rumars

you hear about redheads, guess what they are all true!! Come

play with me and I will tell just how hot I get!!

I love to roll play and hear hot sexy guys tell me their secerts

and desires.
I have been a very naughty girl..why dont you come tell me your

naughty lil secerts and I will tell you mine!
I am up for anything that you can imagine. vanilla, kinky,

oral, anal,spankings, I will talk about almost anything thats on

your mind. I will try to please your every desire and maybe you

can please a few of mine (wink)If there is something you wanna

talk about and they are not on my no no list just let me know

and I will see what we can do. Maybe I can tell you about a few

naughty things I have done or about my naughty sexy dreams.


every 25.00 click gets you free minutes to spend time on the phone with me!
pay your princess click the redhead doll butten and pay your princess and shower me with gifts! You can earn free minutes and pictures, erotic stories written by me and other goodies..if Im happy your even happier!!


click the pay butten


NITEFLIRT COME PLAY WITH ME ON FLIRT!
Wanna hear me cum? click the butten or dial this number..if it gets you hot and and you wanna here me live cum play with me on flirt on one of my live lines!!
these materials,grafics,stories ect. are the sole property of
©Erotic Redhead and not to be copied or reproduced without the express permission of the owner